Creation, for me, is a whole world. It is a constant yearning for meaningful work, for connection, for fusion, for making something from nothing. When the subject matter is done for others, it is accompanied by a pleasant feeling of giving, of the ability to do something for someone else, and gratification based on the satisfaction of the person it was made for.
Ever since I graduated from architecture studies, most of my work has been focused on leading design processes, integrating a practical approach with value based and sensory realization, resulting in a unique meaningful architectural design, providing a sense of wellbeing for my clients, whether for residential needs or other purposes.
The studio, which is engaged in various projects, was established in 2001. The firm's character promotes direct and continuous communication, and generates an attentive dialog between my clients and myself. For me, this is essential for a high-quality creative process  from every possible aspect. Each client and every project is singular and unique, entitled to my full attention throughout the design and execution stages, leading to a unique outcome.
The architectural creation begins with the formulation of a spatial composition and the relationship between the external and internal spaces, continues with furniture placement, and selection of materials, hues and details. Their presence and the way in which we experience each of these components, as well as our sense of well-being, are influenced first and foremost, by light. Hence the immense importance I attribute to the amount of light  and the quality of its  presence in the space, as an essential component in creating the experience. This is Illuminated Architecture.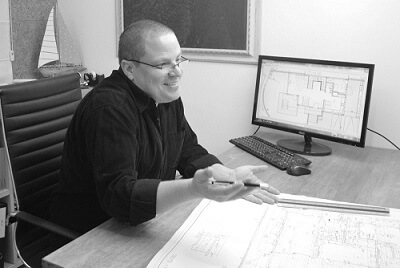 Graduated the first year of studies at the 'Politecnico di Torino' Faculty of Architecture and Town Planning in Italy.
Bachelor of Architecture cum laude, from the Faculty of Architecture and Town Planning, Technion (Israel Institute of Technology), Haifa.
Internship and employment at 'J. Zifrut Architecture Ltd.', primarily engaged in public buildings, residential building and urban planning.
Founded 'Illuminated Architecture', a studio for architectural and interior design, architectural lighting, and design management of an extensive array of private, public and commercial projects.
Lecturer and tutor on the subjects of Architectural Design, Lighting Design, tutorial support for students executing their final projects and Interior Design. Additionally,  lectures, workshops and courses, relevant to the subjects in matter, adapted to  requirements and target audience.