Architectural design provides solutions for an array of present and future needs, from the functional and practical aspect. However, that is not enough. I believe that the role of architecture is to realize its full potential through meaningful architectural work. Among other things, meaningful is the entirety of people's values, feelings and experiences, as well as the values of the activity planned to take place in the project.
Along with considering meaning, I never forget the practical aspect
Emotions, wishes and dreams do not have to be removed from reality. Budget and practical considerations, including maintenance or operational convenience, should be integrated into the vision, in an informed and conscious manner, on the way to its realization. The vast experience I have accumulated, allows me to navigate the various desires and constraints to a 'safe haven', where their optimal combination is realized.
How is the design process carried out?
The design process begins with a thorough collection of data and a clear definition of needs, values and feelings. This stage is carried out with questionnaires and meetings, during which I learn about the practical aspects of everyday activities, as well as the exceptions to the rule, which extend beyond the 'day to day' routine. Step by step, with the client's full cooperation, we put the program together, while I turn their attention to current needs, and to those that may arise in future, which they may not have thought of, get to know their personalities, general points of view and preferences, en route to their realization through architecture and design.
When projects are intended for large groups of users, I usually carry out observations from which I learn about the nature and requirements of the desired activity, convene focus groups that represent groups of users, which help to expose additional tiers of needs, desires, aspirations and insights, regarding the relationships and overlapping areas between those different groups.
At the same time, I carry out an in- depth research of the surroundings and the plot, designed to generate a dialog with the existing cultural, social and architectural contexts. In addition, I research the climate, thus allowing the creation of sustainable architecture which utilizes the natural resources intelligently. This enables me to provide my clients with a design of a building that is:
Pleasant to live and be in
Makes intelligent use of light, preventing penetration of unwanted sunshine
More energy efficient regarding for heating, cooling and lighting
Maintains a good relationship between the outdoors and the indoors and vice versa
Conducts a conscious dialog with its physical surroundings
All stages of work, beginning with the research stage, design alternatives, obtaining a building permit, issuing execution plans and accompanying construction until completion, are carried out thoroughly and meticulously and in a timely manner, constantly striving for excellence, under a quality control mechanism I developed. I will always be among the first to be involved in a project, and among the last to finish it, thus the importance of these qualities is enhanced due to the standards and work norms, they outline for other designers and professionals involved in all stages of design and execution. Streamlining the process helps minimize disappointment, confrontation and deviation from the budget.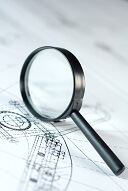 A pleasant working environment based on attentiveness, cooperation and 'silenced' phones (enabling profound dedication, the prevention of distraction and the optimization of the process) is a vital condition for generating a high-quality, meaningful design process on its way to its realization. This process provides my clients with a sense of security from the initial planning stages and facilitates thorough work, the kind which progresses step by step, without 'missing' a thing, and which inevitably attains the best possible result.